Our clients have been asking for months to recommend an alternative to Social Warfare. We've had our eye on Social Pug Grow* for quite a while now, but until recently it didn't have the full feature parity of Social Warfare. The latest version adds a more robust Share Count Recovery system, so I'm now ready (and excited) to recommend Grow!
(* Mediavine purchased Social Pug in late 2019, and renamed it "Grow." The following instructions, while generally still correct, may not match exactly with the newer versions of Grow, as the software has evolved.)

Grow has a free version and a paid version. Unlike Social Warfare (which needs both versions installed at the same time), the premium version of Grow should be installed instead of the free version.  If you want all the features (which you do), you'll need to purchase the premium version.
A bit of history: Social Warfare was an awesome plugin when it first came out. But since May 2018, when they released version 3.0, it has been a bit of a mess (to put it mildly). The update caused most sites to crash (white screen of death!), and it's had similar problems ongoing since then. Today, a security vulnerability was discovered — and exploited on live sites — that caused visitors to be redirected to porn sites. At least one of our clients' sites was affected. We immediately made the decision to deactivate Social Warfare on all of our clients' sites, just to be safe. It's a good thing we did – as Social Warfare now suspects that all versions were vulnerable.
To their credit, they have already issued a patch (version 3.5.3) and it is available now in the repository. If you're brave, you can consider reactivating and immediately updating to this version. However, I can no longer recommend this plugin, and you do so at your own risk!
Ready to switch?
Here's a step-by-step guide for switching to Grow from Social Warfare. This will walk you through uninstalling Social Warfare, installing Grow, migrating your existing Pinterest Pin images and descriptions, and doing some basic setup of the sharing buttons.
I'm not going to get into the nitty-gritty details of how to configure each button — because everyone will have slightly preferences. But this will get you up and running, and then you can add the social buttons and settings that you like after that.  (At the end, I've linked to Grow's official settings pages for each of the types of buttons, so that should help guide you through the last steps of the process.) Ready? Here we go!
1. Make a backup!
If you're one of our subscribers, you can use the UpdraftPlus plugin that's installed on your site. Go to the top admin menu bar, and then UpdraftPlus > Backup/Restore. Click the big blue button, and in the pop-up window, make sure the database is checked. In the file backups, make sure your plugins will be backed up as well. You can un-check themes and uploads (if necessary) to speed the process.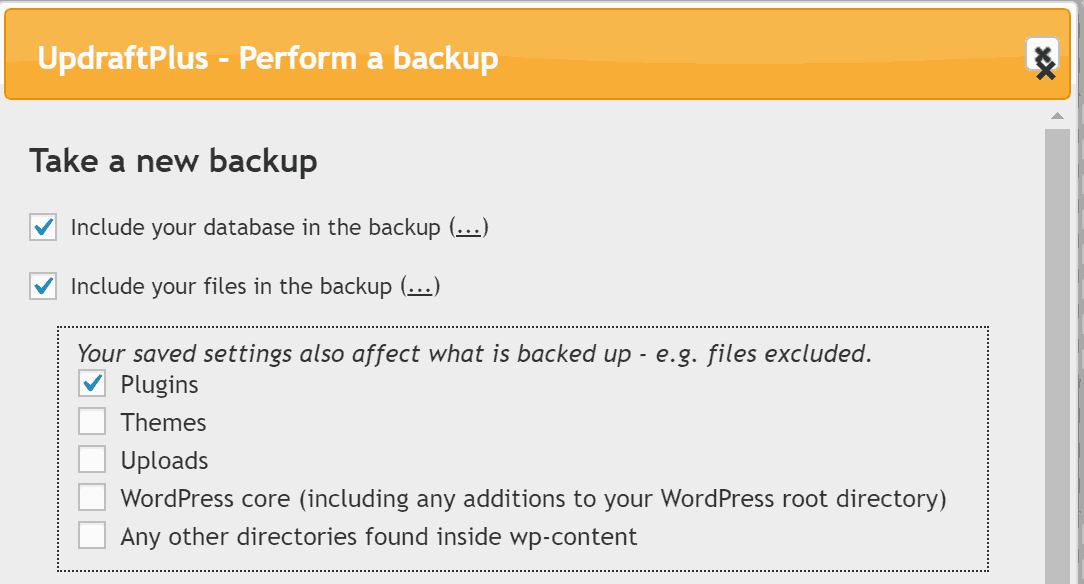 2. Deactivate Social Warfare, and install the Grow plugins.
Go to Plugins > Installed Plugins. Deactivate Social Warfare Premium (if installed). Be sure to deactivate the premium version first. Then deactivate Social Warfare Free.
Purchase Grow Here.  After purchase, download the plugin zip file to your computer.
Also download the "Social Warfare Data Migration Tool" add-on plugin, and save it to your computer for later. Note the "Serial Key" for later.

Install and active the Grow plugin. (If you're not sure about how to install a plugin from your computer, see this guide.)
Scroll down to the bottom of the settings page, and paste in your Serial Key and click Save.
3a. Migrate your Social Warfare Data
Update: Mediavine has a published an article on these steps as well.
Grow has a tool to help you migrate all of the custom Pinterest Pin Images and Pin Descriptions, so you won't have to go back to each post and add it back in (phew!).
Here's how:
Install and activate the Social Warfare Data Migration Plugin. The latest version will be available in the "Helpful Add-Ons" section (see screenshot just above). You can also download the Migrator v1.0.8 here (which is current as of July 2020).
Go to Grow > Migration Tool
Click "Migrate Social Media Data." Confirm the process, and then let it run.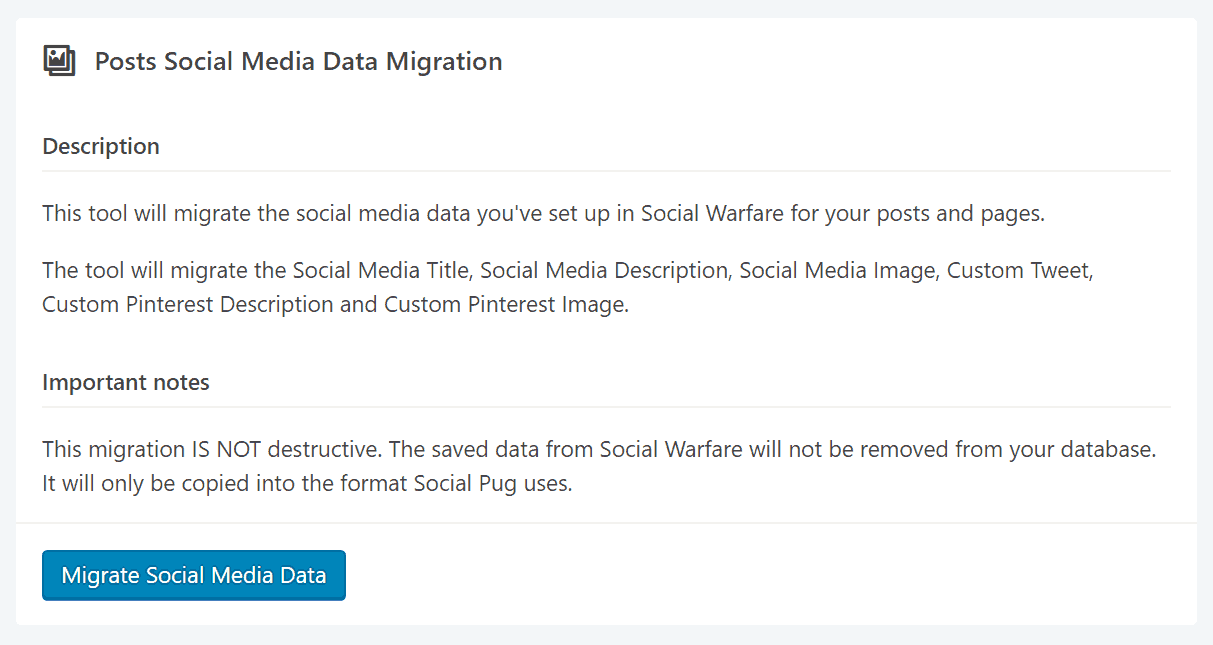 3b. Migrate Social Share Counts
Then click "Migrate Social Shares."  This copies over all the cached share counts for your posts. Confirm the process, and then let it run. More info on the migration here.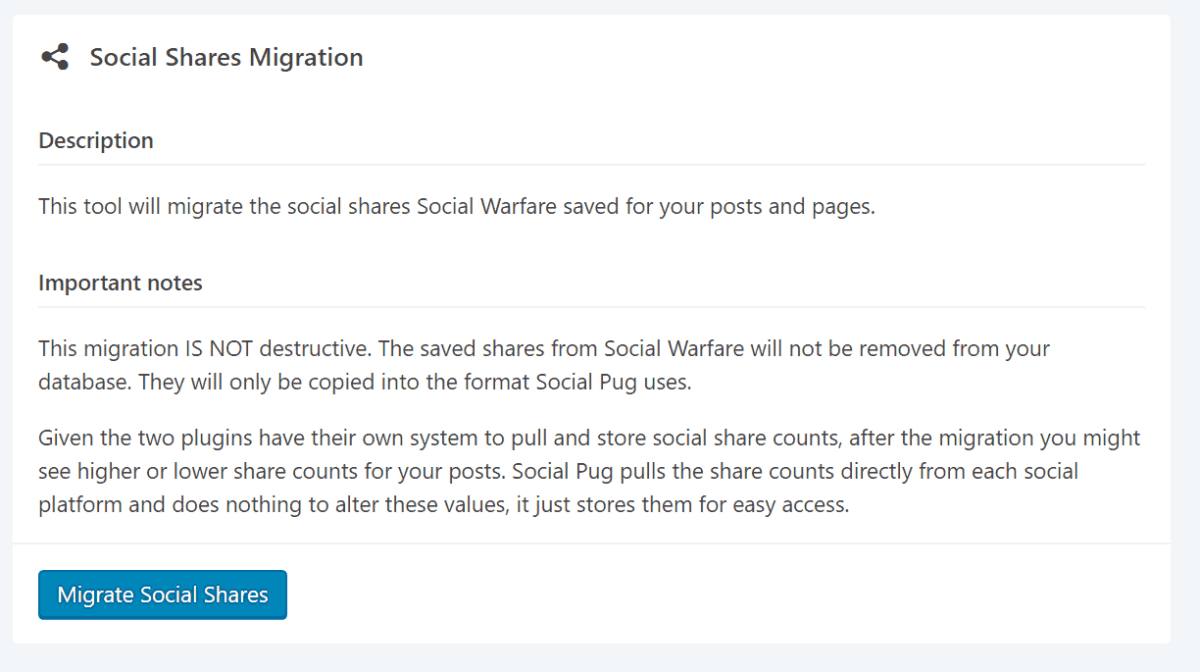 4. Set up Share Count Recovery
If your site has ever had a different protocol (http vs. https), different permalinks, or a different domain, you need to configure the Social Shares Recovery tool.
Go to Grow > Settings and configure it based on your past setup.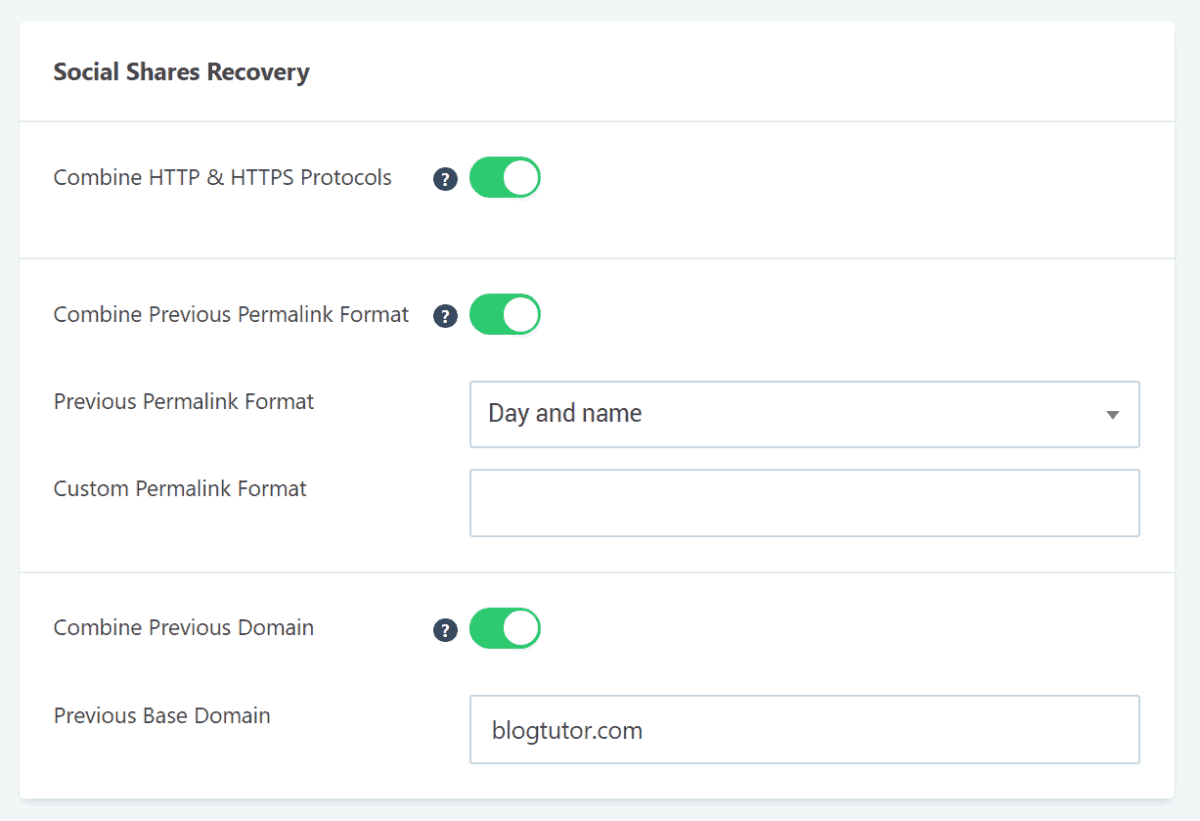 5. Configure your Social Identity.
On the same settings page, click on the Social Identity tab. Add in all of your social media account usernames. Click "Save Changes."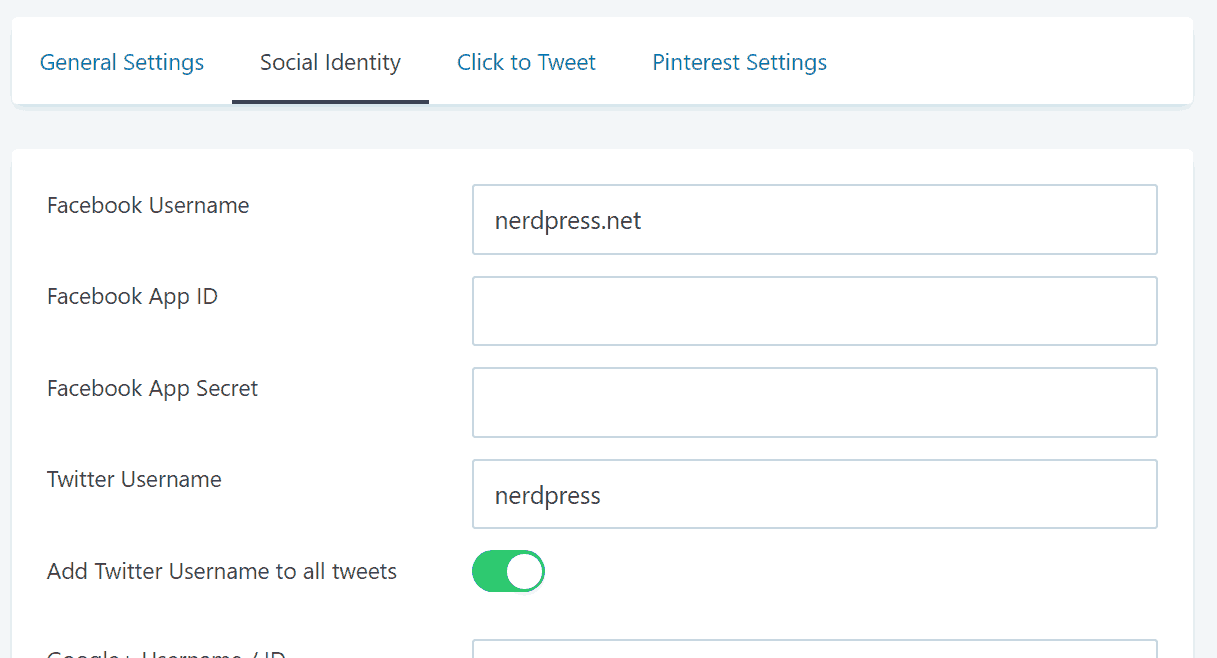 6. Pick your Pinterest Settings.
On the same settings page, click on the "Pinterest Settings" tab. If you've been entering custom Pinterest descriptions with Social Warfare, change the drop-down to "Post custom Pinterest description."  I also like to hide my Pinterest images, so I turn that on too.

7. It's time to enable the share buttons!
To enable the buttons, go to Grow > Toolkit, and enable any features you'd like to use.
Grow works slightly differently than Social Warfare, in that you choose where you want the buttons to appear, and then you configure those buttons independently of the others.  I generally recommend the "Floating Sidebar," plus the "Sticky Bar" OR "Inline Content" as a good combination.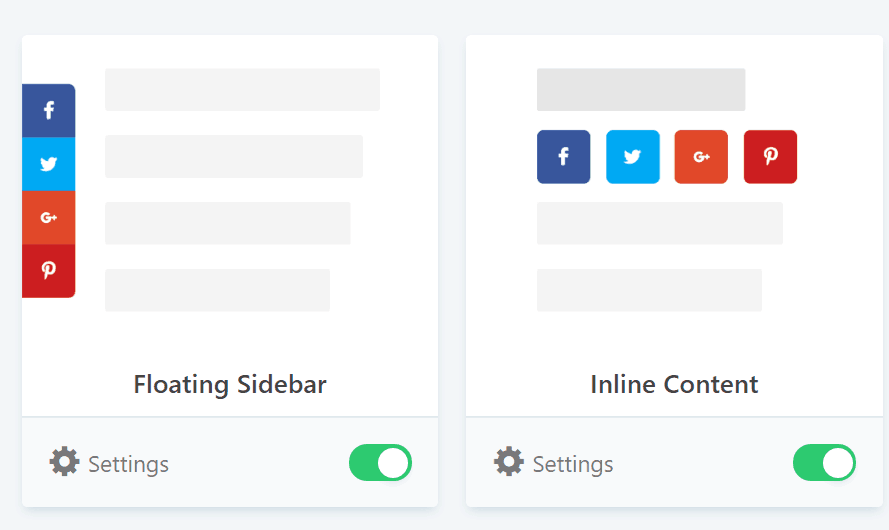 Once you've enabled the toolkits you want, click "Settings" to configure them with the buttons and features that you like. Here are instructions for configuration each of the various tools:
8.Pinterest Hover Buttons
You may also want to enable the Pinterest hover buttons. On the Toolkit page, toggle them on.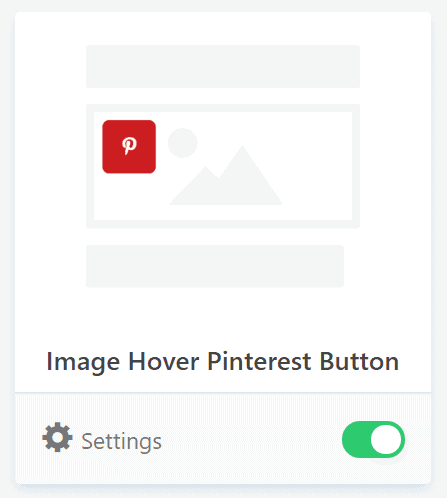 Then click on "Settings" and you'll be able to adjust how the button displays. Be sure to set minimum dimensions, so small images don't get a hover button.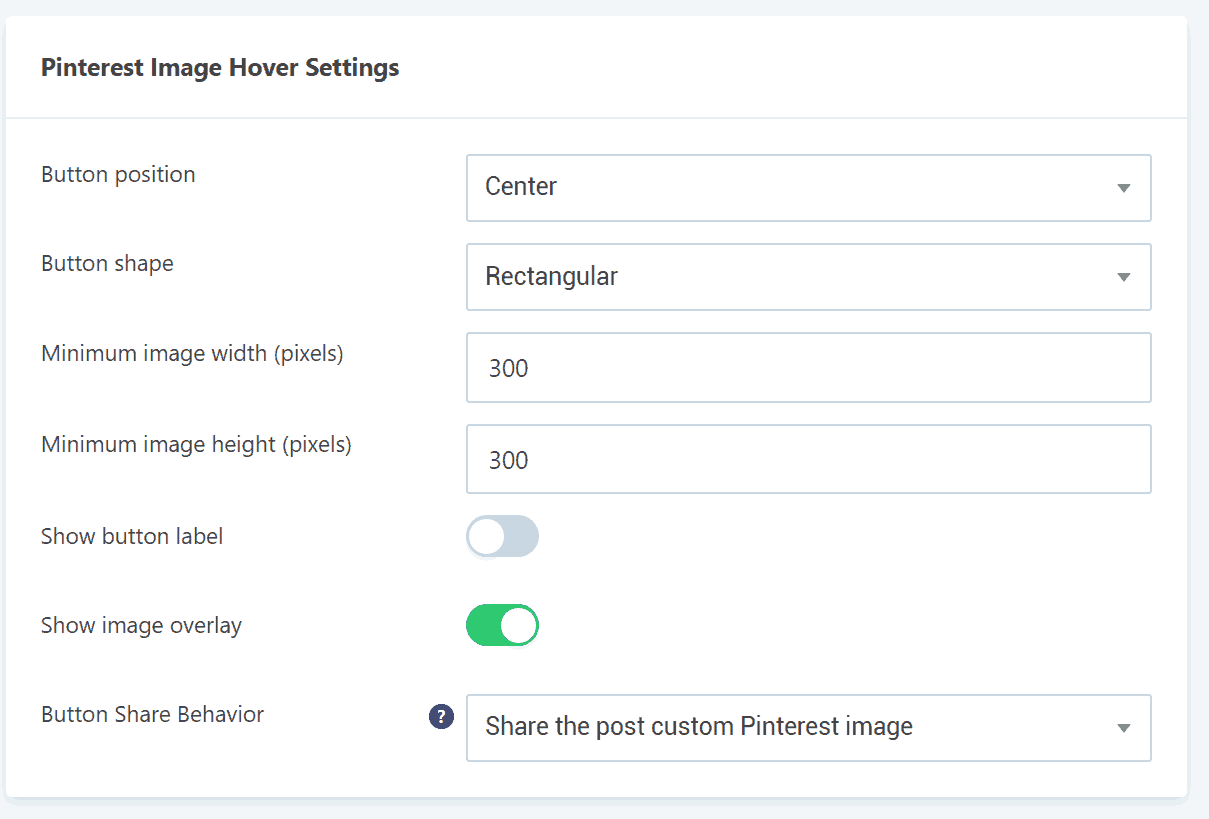 9. Finishing Up
Once you're happy with the buttons, be sure to clear all caches so that your changes go live. For our clients, that means clearing the WP Rocket cache first (Top Admin Bar > WP Rocket > Clear Cache), and then the Sucuri Firewall or Cloudflare cache second (Top Admin Bar > NerdPress > Clear Sucuri/Cloudflare Cache).
Then go to Plugins > Installed Plugins, and then deactivate & delete the Grow Add-on Migrator Plugin and the Social Warfare plugins.
Finally, don't forget to cancel your Social Warfare subscription. 😉
Questions?
If you have any questions about the changeover process, please ask in the comments below, so others can benefit from the answers. 😎
If you need further support for Grow, you can get it from them here.