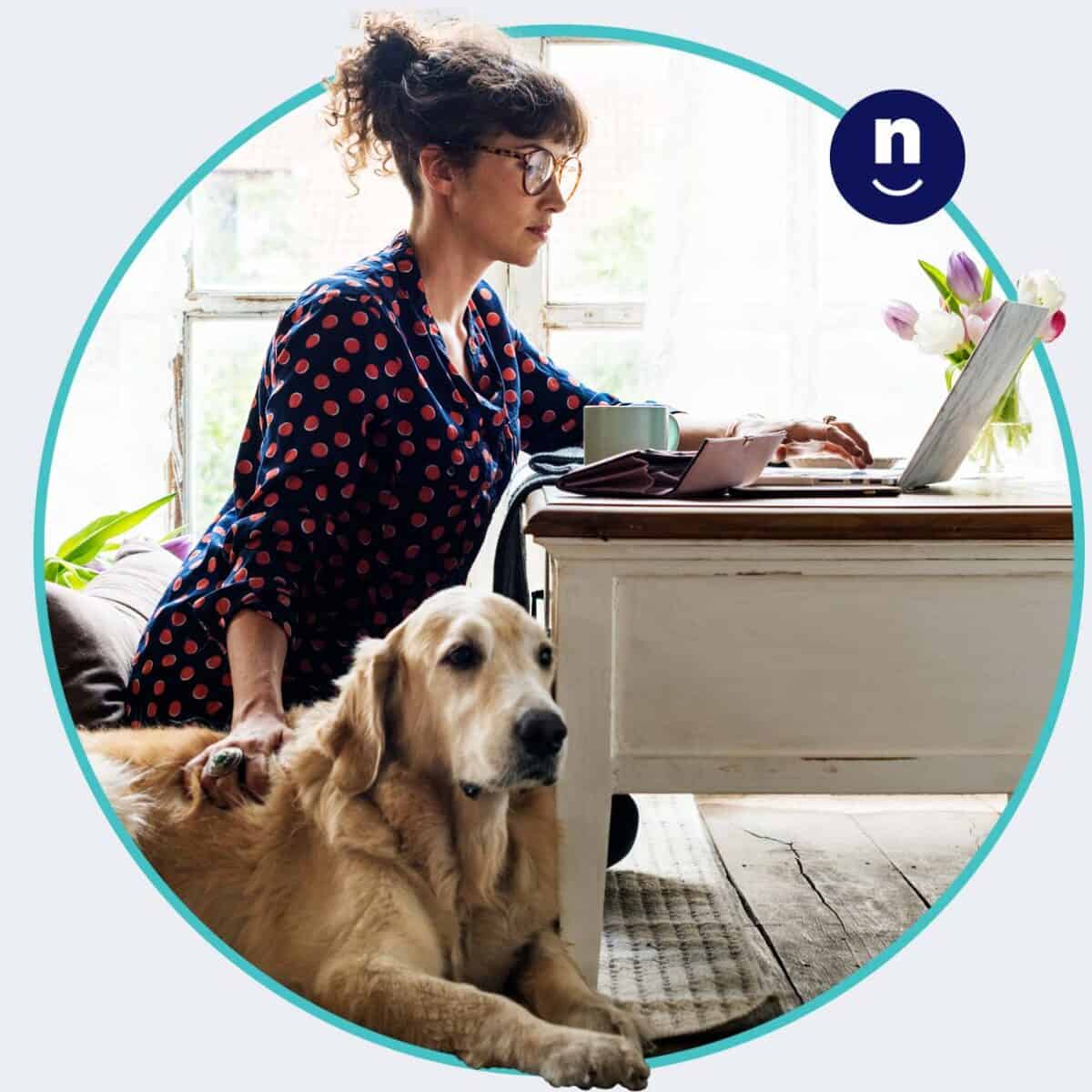 Take the frustration out of running a WordPress site
Whether you're a blogger, a solopreneur, or a small business, when your website goes down, income stops. Our WordPress Support Plans free you from website anxiety so you can do what you're best at: running your business.
We'll take care of ongoing tech tasks such as speeding up your website, managing your backups, securing your site to keep hackers out, and rolling back the clock if anything breaks your site.
Our premium plans offer even more. We'll keep your site up to date, fix any problem caused by updates, monitor your site 24/7, and optimize all of your images (which speeds up your website even more and makes Google very happy!).
Why do I need an ongoing support plan?
The benefit of our support plans is that they protect your site on an ongoing basis, and help keep it running smoothly. The backups, security scanning, firewall, CDN, uptime monitoring, and updates are all ongoing services that continue to monitor and protect your site. (Additionally, many of the plugins and tools we use require licensing fees, if you were to set those up and maintain them yourself, you'd have to pay those fees.)
Above all, though, it's like an insurance policy — knowing that if something goes wrong, we'll be here to help you recover. So you won't have to panic…and you won't be price-gouged by someone else who knows you're desperate to get your site back online!
I don't think I need a support plan. Can I still hire you for a single job?
We only work with clients who are on our support plans, as it's the best way we've found to keep our clients' sites running smoothly and securely. We're also interested in long-term relationships with our clients – we know many of them personally, and love to share in their triumphs as they grow and succeed in their businesses!

We do offer a few à la carte services for our clients, for one-time projects that are outside of the scope of the plans.
Can you give me an example of what some Quick Support Requests would be?
Sure! A few examples include:
• Asking for advice on a specific plugin recommendation (saving you hours of trial & error).
• Advice on hosting, or scaling up your server as your traffic grows
• Help troubleshooting low disk space on your server
• Installing a plugin to help combat spam
• Troubleshooting a plugin that used to work great, but suddenly stopped
• Updating your ads.txt file to keep your ad network happy
• Fixing your broken Contact form
• Adding the Facebook Pixel or Google Analytics to your site
• Changing the font size in your sidebar (or any other area on your site)
• Troubleshooting a web hosting outage
• Answering WordPress questions, like "Why aren't my excerpts showing?"
• Removing dates from your permalinks and setting up proper redirects
What happens if my site gets hacked?
Getting this fixed is a core part of all of our support plans. We'll jump into action to help get your site cleaned, and back up and running, as fast as possible. Depending on the hack and the timing, we may repair the hack directly, or we might restore from one of our nightly backups. Then we'll reset passwords and patch any vulnerabilities that we can find, so your site doesn't get hacked again.
What if a plugin update breaks my site?
With plugin updates, we've found that about 3% to 5% of the time (that's a nonscientific estimate!), there is a glitch when running an update. Most often, it's that the update doesn't fully complete. If you're on the Inner Peace or Zen Master plan, we'll be handling your updates, so we'll fix it right away — most likely before you even know there was a hiccup.

Another issue could also be a new bug, in which case we'd help you resolve it, either rolling back the update temporarily, or possibly reaching out to the developer to see if they have a fix in the works.

If you're on the Sleep Soundly plan, you'll be responsible for taking care of your updates. Here's how to update safely. (And then if you do need to restore from a backup, we'll jump in and help you out.)
If I do something to break my website, will you fix it?
Yep! If you're on the Inner Peace or Zen Master plans, we'll jump in and troubleshoot the problem and get it sorted out as fast as we can. If you're on the Sleep Soundly plan, we'll help you restore from a backup.
I accidentally broke my site. Is this considered a Quick Support Request?
Yep! If you're on the Inner Peace or Zen Master plans, we'll jump in and troubleshoot the problem and get it sorted out as fast as we can. If you're on the Sleep Soundly plan, we'll help you restore from a backup.
Will my site be faster if I sign up for a support plan? How much faster?
Unless your site has already been heavily optimized by an expert, we should be able to speed up your site dramatically. Since every site is different, we can't give you a specific guarantee — but we can tell you that our clients have seen dramatic speed boosts. We'll look at your underlying web hosting (to make sure it's fast enough), as well as provide two layers of caching. On the Inner Peace and Zen Master plans, we'll also compress your images, which can provide dramatic speed increases, especially on mobile devices. (If you're on the Sleep Soundly plan, we offer image optimization as an add-on service.)
Will signing up for a support plan increase my Google search traffic?
Most likely, yes. Although the plans don't focus specifically on Search Engine Optimization, speed and security are now significant ranking factors – and they're becoming more important every day. Speeding up your site is critical to staying competitive, and showing up higher in the search results.
My husband/nephew/sister-in-law handles all of my tech stuff. Why do I need to hire someone else?
Unless they work on many different WordPress sites, across multiple industries, they won't have the same experience and expertise that we do. Since we work with hundreds of clients, we see patterns emerge (such as hearing about a new bug in a plugin update — and waiting to run updates until it's resolved). Moreover, your husband/nephew/brother-in-law could probably be more effective spending their time helping you with other technical aspects of your site, such as search engine optimization, social media outreach, or building that online course you've been wanting to create for years.
Do you work with larger companies?
Absolutely! Although most of our clients are sole proprietors, we are happy to work with teams of any size.
What do theme updates include and involve?
On the Inner Peace and Zen Master plans, although we do update themes, we generally only do "point release" updates (for example, updating from Genesis 2.5.2 to 2.5.3). However, we've found that major theme updates (2.x to 3.x) tend to have so many changes, that they're likely to break your site and require a lot of work to restore things. As such, we generally hold off on major updates, and then recommend you do them during your next site redesign.
Our WordPress Support Plans
Sleep Soundly
Standard Plan
The Sleep Soundly plan covers the basics of speed and security while also being the most budget-friendly. This plan is great if you don't depend on your website for income, are comfortable handling some of your own tech tasks, and don't have a lot of questions about your website on a month-to-month basis.
Includes Cloudflare bandwidth for up to 750K pageviews/month
Most Popular
Inner Peace
Premium Plan
The perfect intersection between budget and support. We'll take care of your WordPress core and plugin updates—fixing any problems that arise!—and provide tech support with Quick Support Requests. If you need help a few times a month, or you're terrified that a plugin update will break your site, this is the plan for you.
Includes Cloudflare bandwidth for up to 3 million pageviews/month
Zen Master
Premium Plan
If your website is your business, the Zen Master Plan is the best plan for you. Your support requests will go right to the top of the queue, and you'll never have to worry about asking too many questions. We'll also upgrade to hourly backups (instead of nightly), and will help you fix any errors in your Google Search Console.
Includes Cloudflare bandwidth for up to 6 million pageviews/month
Need more bandwidth? Let's talk.