Not sure if your Google Analytics tags are working properly? Here's a step-by-step guide to using Google's Tag Assistant website to help you detect and analyze which Google tags are currently active on your site and to troubleshoot issues with the tags.
While testing your site using Google Tag Assistant, use an incognito or private browser window, or make sure you're logged out of the WordPress dashboard.
Table of Contents
Video Walkthrough
Step-by-Step Instructions
In the Domains section, click Add Domain.

A pop-up will open to add your domain. In the Your website's URL field, enter your URL and press enter or click Connect. Make sure to include the https://.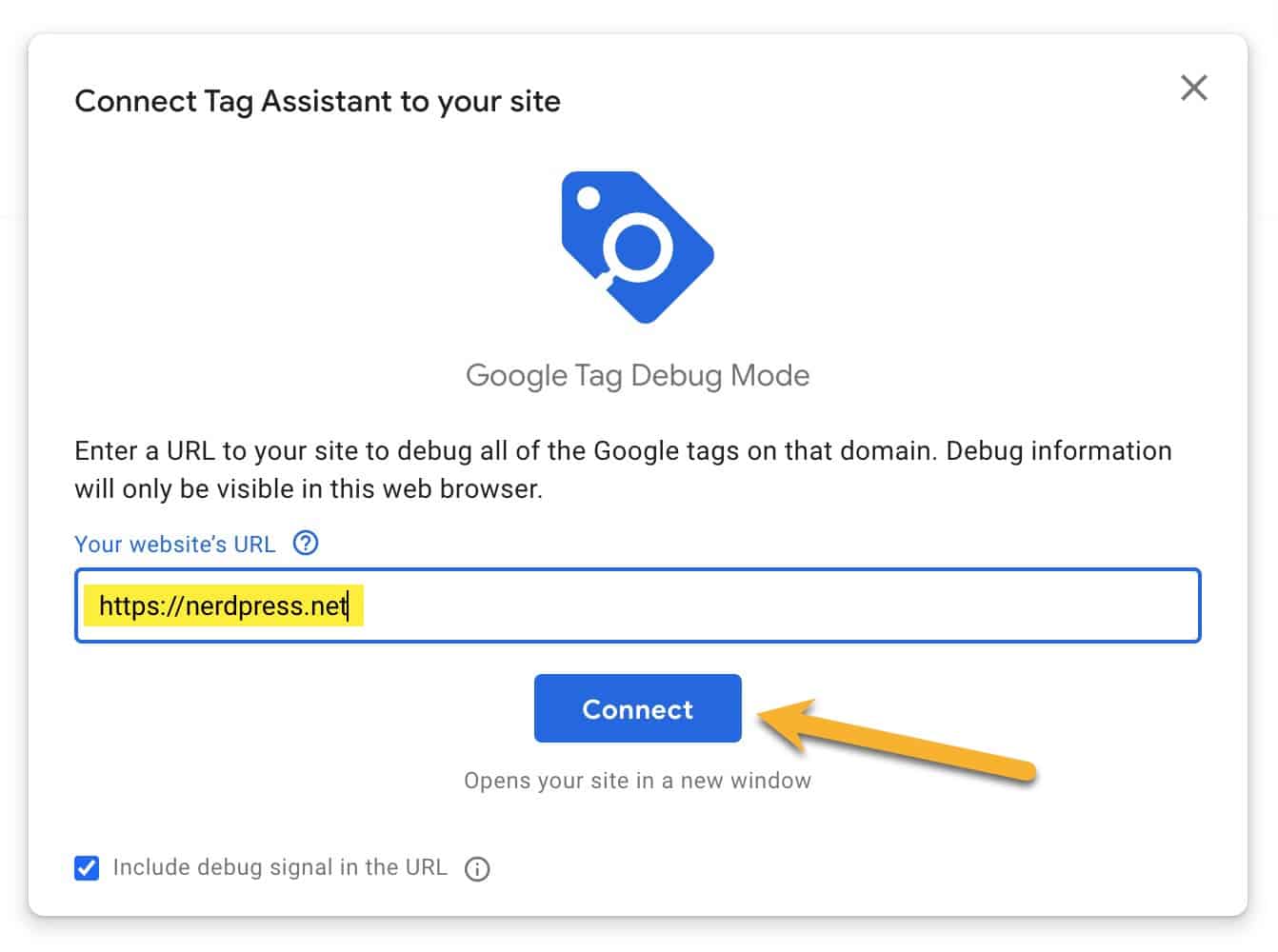 This will open a new window to your site. Look for the Tag Assistant box in the lower right-hand corner. (Note: if you have an ad-blocker enabled this will not work, so you'll have to disable it.)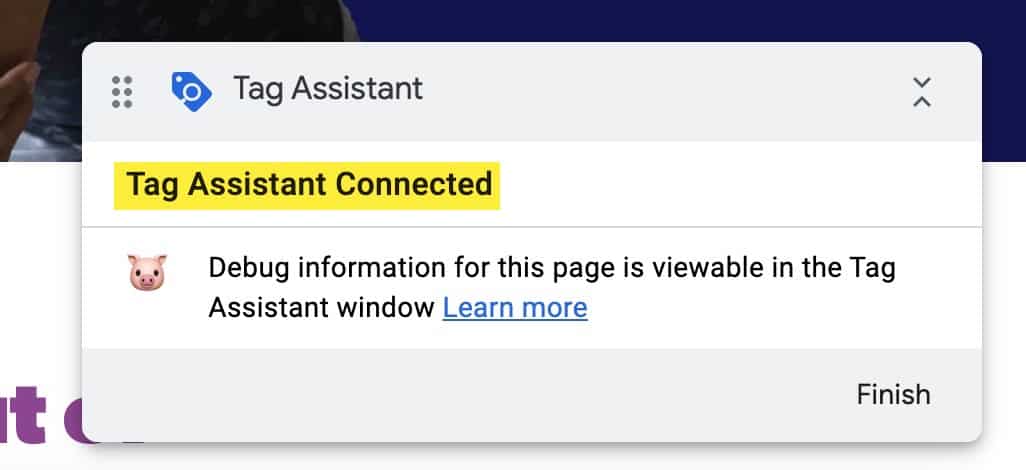 Go back to the tag assistant site. If the tag assistant connected successfully, you'll see a message that says "Connected!". Click Continue.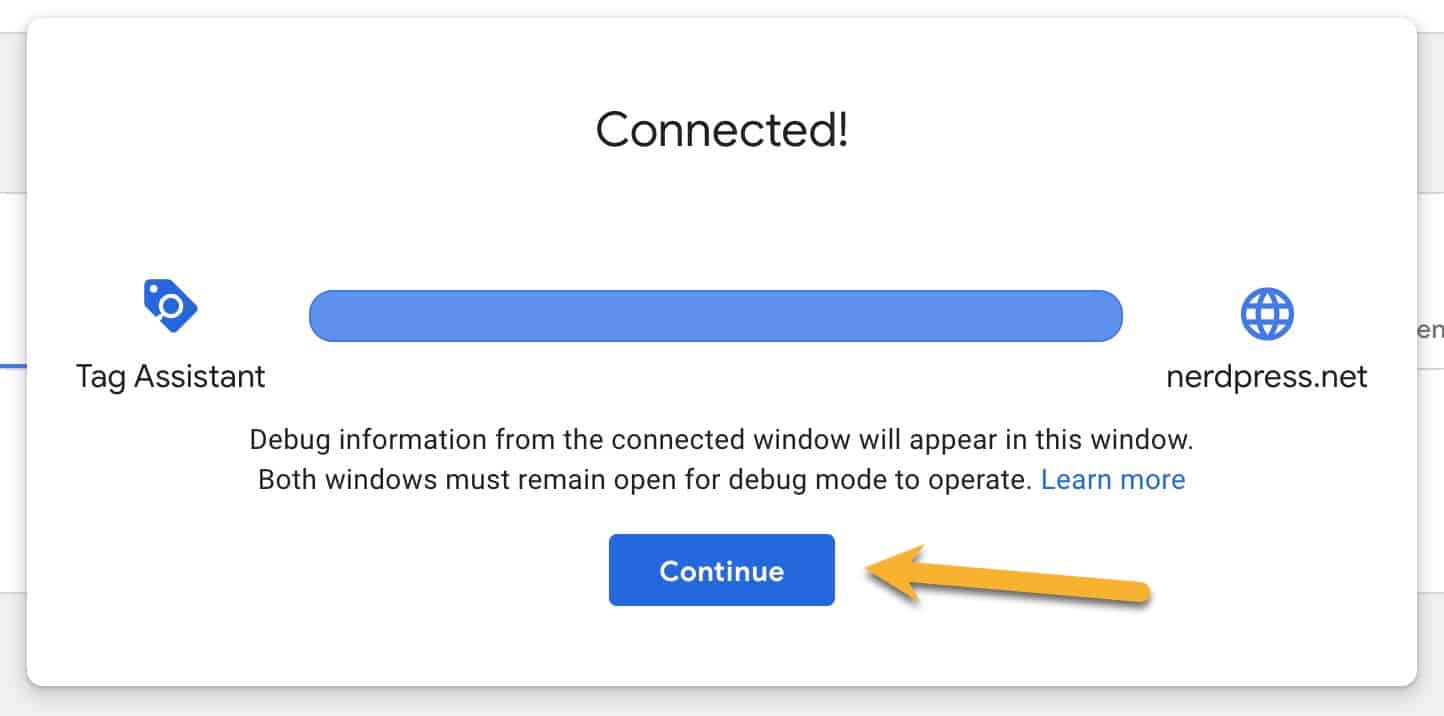 You should now see your tag details. If you have both a UA tag (legacy Univeral Analytics) and a GA4 tag installed, both will be listed at the top left of the page next to where it says Google tags found.

Click on the GA4 measurement ID (this will start with "G-"). The summary will show you a list of all the recorded events. Look for the Page View event to make sure GA4 is working on your site.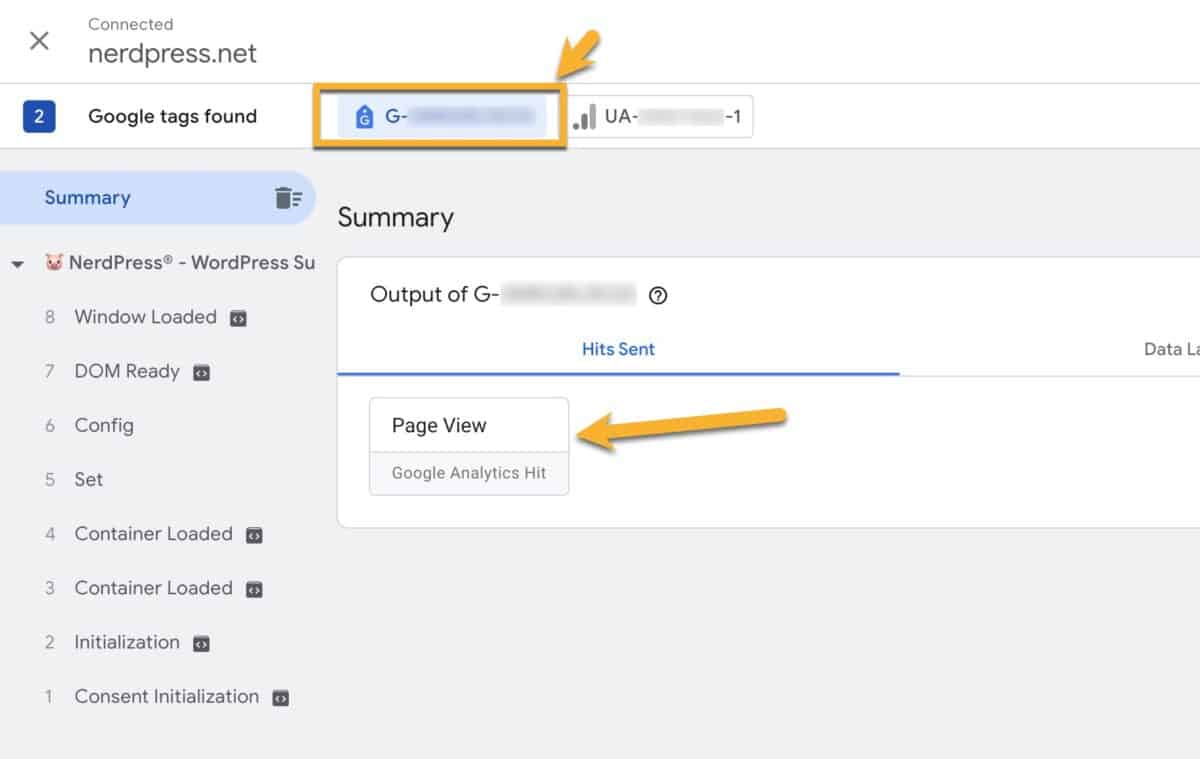 To check your UA tag similarly, click on the UA tag ID at the top of the page and check for the Page View event.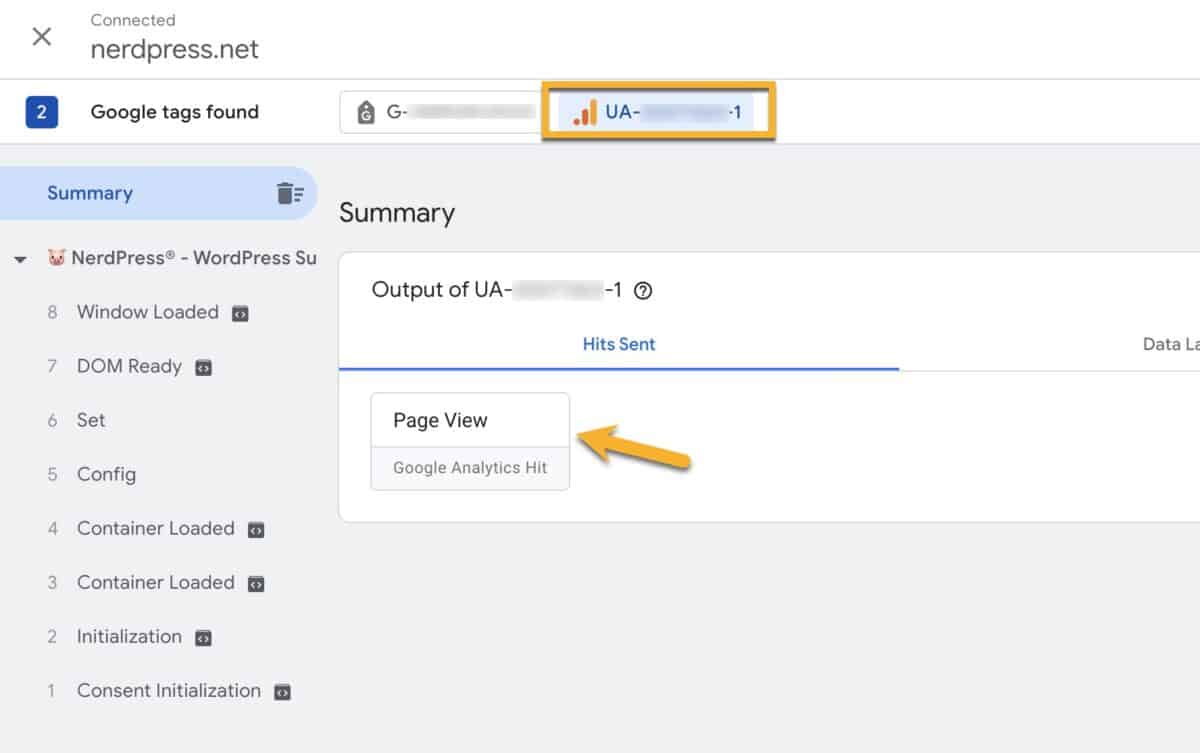 Since you've only visited one page at this time, you should only see a single page view listed under each tag. If you see more than one then you may have your tracking code added twice on your site.
If You're Using Google Tag Manager
If you are using Google Tag Manager and a GTM script to load your Google Analytics tags, you'll see something a bit different than the above. Instead, you'll see a GTM tag listed plus your GA4 and UA tag, if both have been set up and enabled. This configuration is normal and fine as long as you're seeing data in Google Analytics.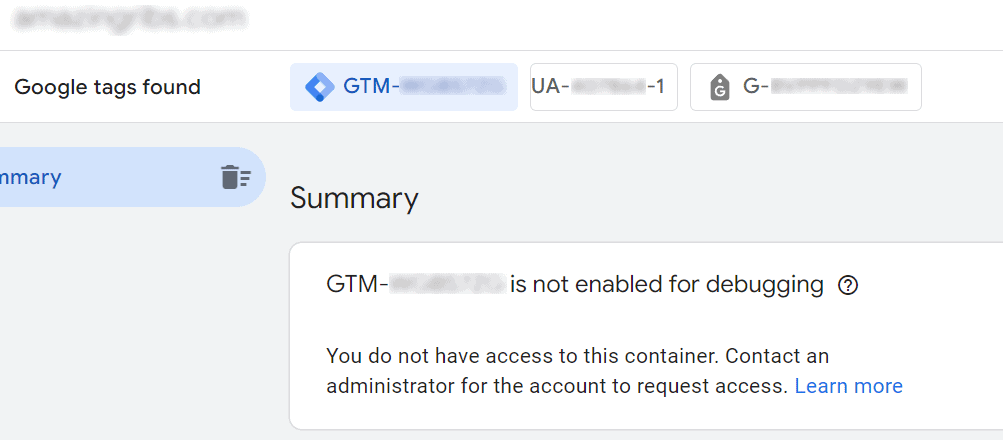 Legacy Tags
Prior to August 2017, Google Analytics used a script called analytics.js for tracking. The current and recommended tracking script is gtag.js. If the legacy script is still being used on your site, you'll see this in the Google Tag Assistant results. If you do see this message, it's recommended that you migrate from analytics.js to gtag.js.